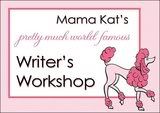 First off, let me just say that there's not an athletic bone in my body. In high school, I was in marching band and I honestly can't remember ever running the required mile in gym class. I've never liked to sweat, in fact, if I begin to feel close to it, I generally head straight to the a/c. That being said, when a coworker and I were reading the paper and talking about the Tower of America's Run/Climb over a break; never in my wildest dreams would I have even considered what I was about to suggest. "Kim, let's do it." In case you don't know what the Tower of America's Run/Climb is, here's the details. Competitors run a mile around Hemisphere Park and then climb 952 steps to the top of the tower. Sound fun? Another coworker who'd run it before did his best to
bully
encourage us to try it. With the deadline looming, we paid our registration fees and then made a plan. Of course my husband's encouragement was along the lines of "make sure your life insurance is paid up" or "are you crazy?". He even bought me the Biggest Looser knee wrap ice packs. We practiced on the stairs at work during lunch instead of our usual 2 mile walks, readied our play lists and promised to take turns pushing each other up the stairs. The day of the race came and we were ready. Our goal was 35 minutes.
We got separated in the staircase; you can't hear your partner in a dark stairwell with earphones and hundreds of feet pounding the steel stairs!
After asking God to "just take me now" about three times, I made it to the top in 37 minutes! My friend was waiting for me at the top with water. I left mine at the bottom and was tempted numerous times to beg strangers for water...I didn't. Not wanting to wait for the elevator, we took the stairs back down...that was more nerve racking than the trip up!
We made it!! After some lovely language on the trip up and swearing that I would never do something this crazy again, we're making plans to do it again in 2011. The deal was that if she did that with me, then I would do the half marathon for the Rock 'n Roll Marathon with her in November 2010. I'm not sure what I was thinking...other than stepping completely "outside my box"! There is still not an athletic bone in my body...I'm channeling my deeply, and I mean deeply buried athlete!
Me, Kim's Daughter, Kim...we did it!
If you'd like to join in the fun, stop by
Mama Kat's
and choose your prompt.
Mandy